"Thank you For Visiting Events Unlimited "De Banquet" where we ensure unlimited full and memorable event!"
Welcome  to Events Unlimited "De Banquet", an event facility where we ensure unlimited fun without pressure on our Client!.
 We are located just off I20W/E in Villa Rica. We specialize in weddings, social and corporate events.We also accommodate destination weddings while partnering with local hotels for easy accommodation for guests which is less than eight-miles from/to the facility, we can provide shuttle and planning if  needed for Clients.
 We have various rooms capacity from  20 to 350 guests, with full kitchen, nice guest bathrooms, private bridal party bathroom, dinning room and ball room for corporate meetings. We have baseball size fields to accommodate any large size (upto 1000 guests) outside social and corporate events.
 We also have bridal suites, suitable for our Brides, Groom and Bridal parties for before, in-between and after party mingling.
The Conference room can also be use for smaller events or seminar meetings.
 The property has approximately 8000 sq.ft building on 8.05 acres with garden for pictures and parking.
Parking is free both in front, side and rear of the building . For more information call 770.459.0908 or email us at support@eventsunlimitedrentals.com
 Our Ballrooms and Descriptions:
Platinum Room(a.k.a Main/Big Building)
This is our biggest ballroom which seats upto 300 guests banquet style with no stage or dance floor and 280 guests with stage and dance floor. It has its own separate dinning room for an event food setup, full kitchen, elegant European style architecture with beautiful chandelier and wall-scone to accent your occasion, State of the art ladies/gents bathroom.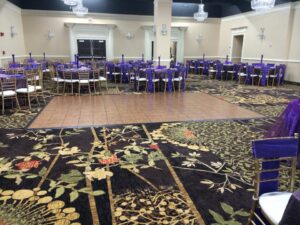 Inside Platinum Room(Call, email or check our rates/packages page for pricing.)

Silver Room (a.k.a Lobby )
This room is the first entrance to our main building. It can seat up to 60 guests and can be used for various small events like baby /bridal shower, Christmas party, anniversary and much more. It also serves as our cocktail hour event room for weddings, social or corporate events. It has beautiful chandelier and wall-scones that adds elegance to your event.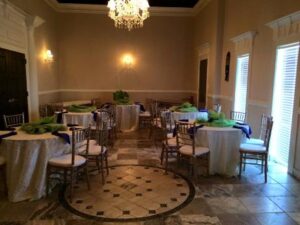 Inside the Lobby. Call, email or check our rates/packages page for pricing.
Gold Room (a.k.a Small Building)
This is our small building ballroom. It can hold upto 90 guests banquet style and can be use for various small limit-less events such as Chapel for wedding ceremony, adult birthday, sweet-sixteen birthday, retirement party, anniversary, Class/family re-union and much more.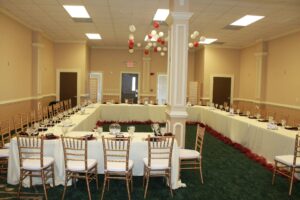 Setup and Events Inside the Gold Room. Call, email or check our rates/packages page for pricing.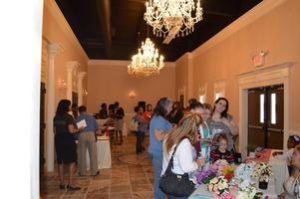 Comments From Our Past Clients.

   
Sabrina Russell
—
4 star
I was impressed from the moment I was greeted by the owner. She has fulfilled her intent to bring Buckhead to Villa Rica. Lovely event venue. Pleasurable, personable service!--04/24/2015.
Lrenee Singleton
" This hall was beyond my expectations one of the most beautiful hall
I've ever seen. From the Lobby with the most amazing Chandeliers to the Bride & groom's suite you'll love it. It has everything & more to offer for any event. i loved it. & the owner was very nice & willing to work in my Clients' budget. I highly recommend this Hall really amazing!"--04/25/2015.   
Jessica Presley Smith
" Thank you for everything! You are amazing"--07/2014.  
Teresa Farris Buchanan
—
5 star"
This place is absolutely
amazing. I love it. The owner she is amazing. I had a wonderful experience
. Everyone must check this place out for your next event."--10/13/2014.
Betty Smith "I am so over whelmed by the hospitality of this facility, I   will recommend it to any bride who wants peace of mind on their wedding day"
2015 Events

Fall Open House

Please join us for a tour of our facility to reserve or book your next wedding, birthday,Christmas or Corporate Event.

Two Sessions, One event.

Session 1: 11:00 am -2:00 pm
Session 2: 5:00 pm - 7:00pm

When:

Wed September 30 2015 11:00 AM - 7:00 PM

Where:

105, Liberty Road, Villa Rica, Ga. 30180